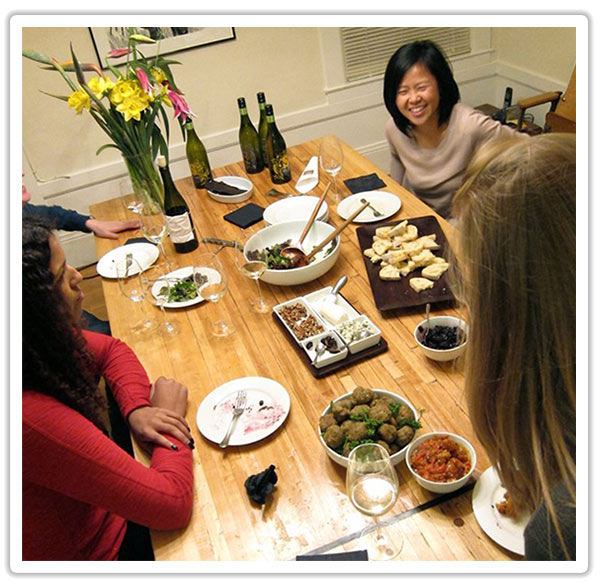 The Girls from eco.love winery, the girls of VCO, and lil ol' me decided at our first wine night, that we had to have a second girls night and and third and a fourth. We even named it. Jane kindly opened her (GORGEOUS) home for the occasion, so I offered to do the cooking and of course, eco.love provided the oh so delicious sauvignon blanc and reisling wine.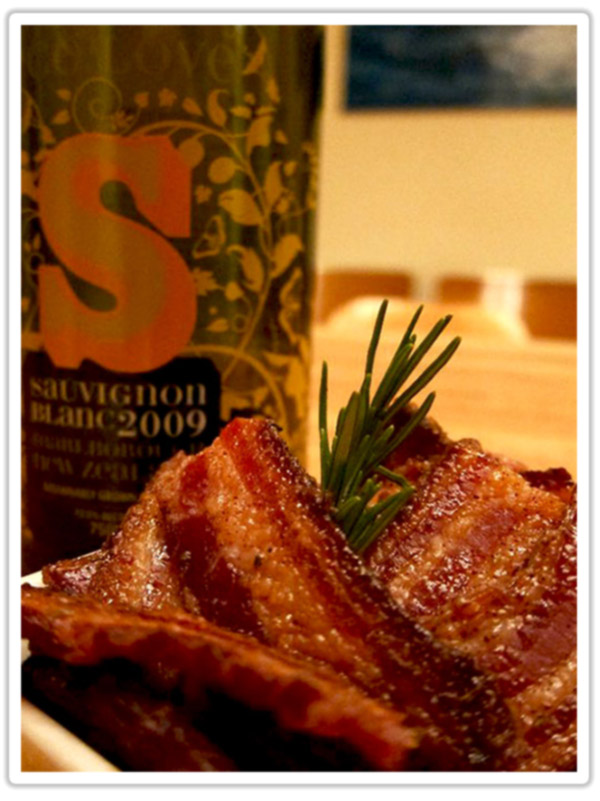 This group of girls is so fun and eclectic; interior designers, foodies, winemakers, yogis, editors, and marathon runners just to mention a few. Our little group expanded to nine for this party- even though two of our original group were unable to make it and were very sorely missed.
I knew the food had to be super simple since I'd only have about two hours to prepare it before our gathering. Normally I'd do shopping and prep the day before, but I'd just had another dinner party the previous evening as well! Laissez les bons temps roullez.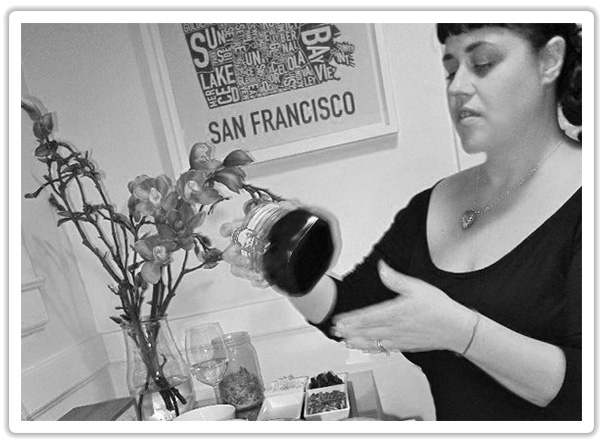 I decided to do a build your own crostini bar because it's fun, and interactive, and allows people to eat to their own tastes and dietary restrictions. For this, I toasted and sliced ciabatta. I made toasted pecans with a little salt, sugar, and pepper. I put out two kinds of cheeses, gorgonzola and honeyed chevre. The true stars of the bar though, were, my homemade blueberry, ginger, vanilla jam and the candied rosemary vanilla bacon! Since all of the ingredients worked together, it was fun to experiment with building flavor combinations and also to taste them with each of the wines. I recommend doing this for any wine tasting parties you have.
I think one of the best pairings of the night was the blueberry jam and honeyed chevre with bacon on top with the eco.love reisling. The ginger in the jam paired well with the spiciness of the wine and that riesling was born to pair with goat cheese.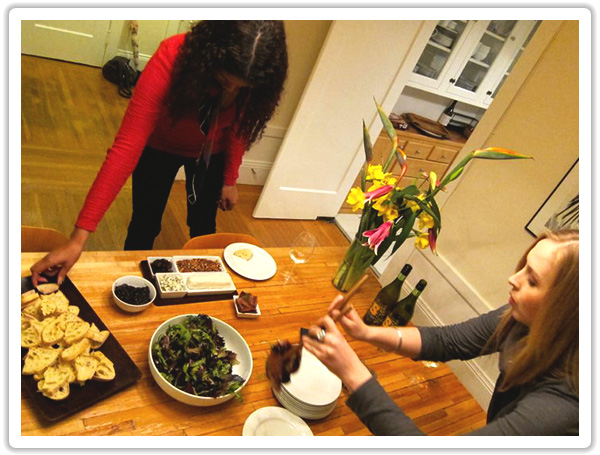 I also made mini frittatas with tiny pan roasted tricolored potatoes, wild arugula, rapini greens, mizuni greens, and creamy fontina cheese. Frittatas baked in mini muffin tins are so fabulous because they're a one or two bite snack. They puff up and get golden just like a regular frittata and they only take 12-15 minutes in your oven! Here's the recipe.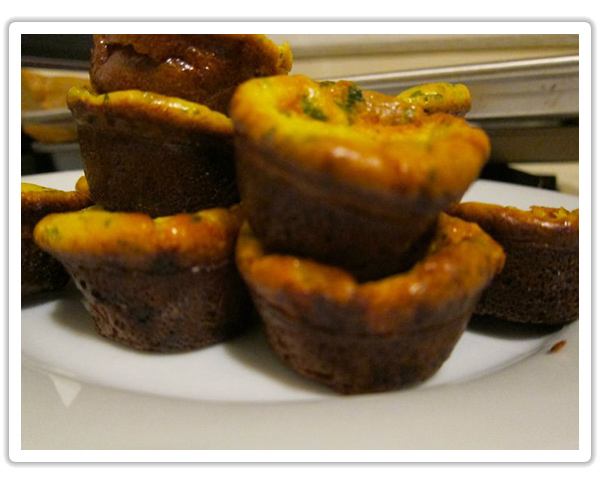 The last savory dish was the chicken meatball with putanesca sauce. Put girls + wine in a room, and meatballs + putanesca becomes fodder for giggles. The other plus is that these meatballs were made from chicken, so if you have people who don't eat red meat, they can eat them. I admit, I decided to forgo my usual local seasonal ethos just this once because I was really really dying for putasnesca and summer seems so far off and I didn't know I could can yet last summer so no tomatoes. So, I bought those little cherry tomatoes from Baja, you know the ones. Hey, it's still technically California, right? Right? And the tomatoes were organic. Anyway, it was really yummy. Filled with anchovies, kalamata olives, crushed red pepper, basil, and local olive oil from Stonehouse. Ha!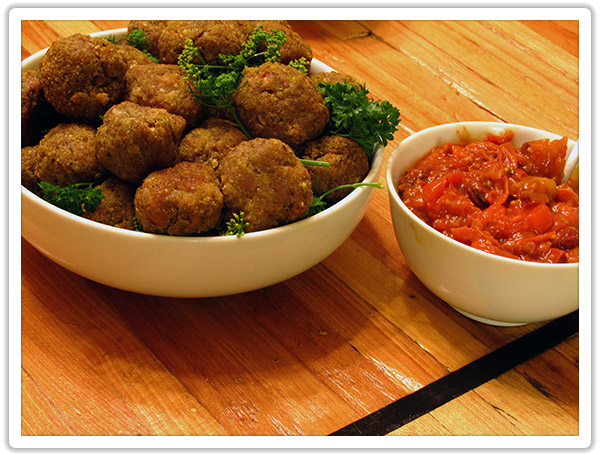 Girls night would not be complete without dessert. I decided to keep this one light (and easy). The first California strawberries are starting to show up, so I made a lovely syrup from hibiscus and vanilla and soaked the sliced berries for few hours to they would absorb that sweet tart flavor. They chilled in the fridge. Then when they were ready to be served, I topped them with luscious crème fraiche blended with vanilla bean. This is an easy and luxurious dessert and pairs nicely with both wines. The citrus and herbal notes of the sauvignon blanc picked up the hibiscus syrup and the reisling's length was so good with the punch of the strawberries. I  had a hard time choosing. So, I thought, why not have a glass of both?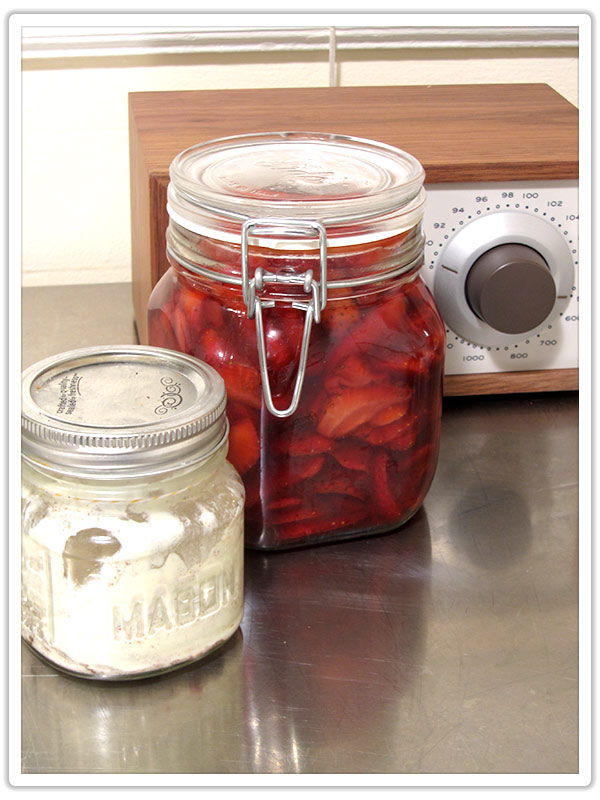 eco.love's pinot noir will be out in time for our next girl's night, and I can't wait to try it! Keep your eyes peeled, I'll be doing some pairings when it launches!
{photos on this page credit Sabrina Modelle, Andrea McBride, Hilary Shaw}