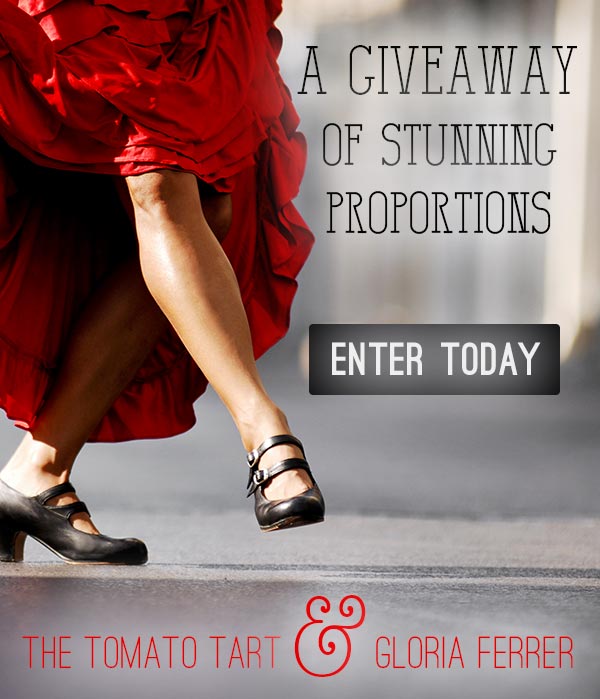 I'm a big fan of Spanish food and wine and don't even get me started on Flamenco. I've wanted to be a flamenco dancer ever since I saw that gorgeous dancing and (of course) the costumes when I was a little girl visiting Barcelona. When the bota bag is passed and the Spanish classical guitar is played, your dear Tomato Tart might just end up on the dance floor using her serviette as a mantilla.  This may or may not have happened one more than one occasion. You're getting nothing more out of me on that subject; if you want more, you'll have to find the few living witnesses.
So, my darlings, it's been nearly a whole year since I've done a giveaway. It's just that I was looking for the perfect fit.  Guess what? I've found it.
It involves some of my most favorite things

Bubbly
Fabulous Spanish Food
Killer Chefs
Festive Music
And most importantly? More Bubbly!
Courtesey of Gloria Ferrer Caves and Vineyards, I've got a pair of VIP tickets to the 20th anniversary Catalan Festival in Sonoma, California on July 21st  and 22nd.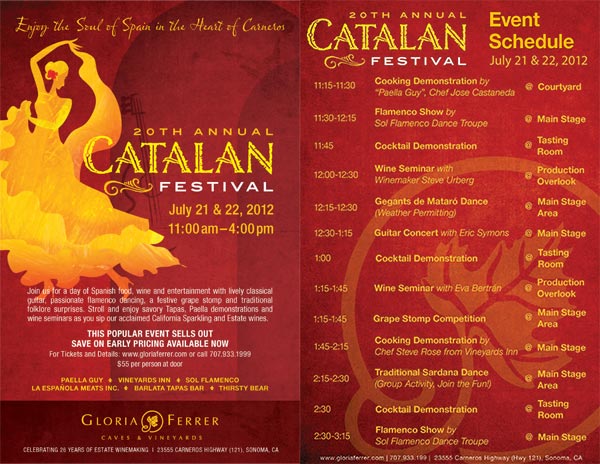 Cool right?  Very cool.
Entering is super simple and you get multiple entries and you can enter every day until July 17th at 12:01 am.  Please note you must be 21 to enter and by entering you are acknowledging that you are 21 years old.
I hope to see you at the Gloria Ferrer Catalan Festival! Good luck.