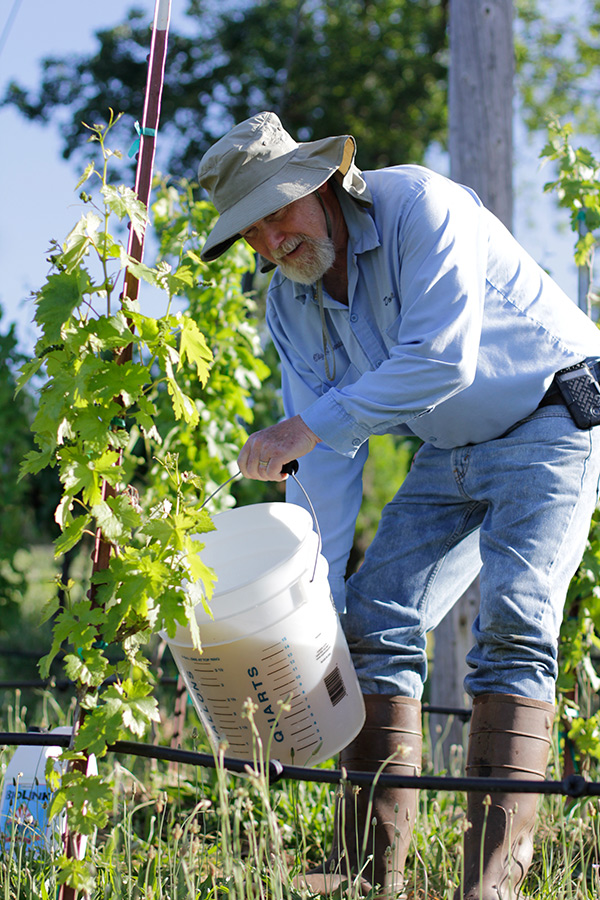 "People are so busy searching for the pot of gold at the end of the rainbow. Rita and I, we've found our rainbow; it's this place. The gold? It's the people, the guests, that come here" I'm walking with Dane Pitcher as he pours organic fertilizer at the base of his grape vines. It's good work, Dane looks content, and chats with me while dumping the mixture from a five gallon bucket.  We talk about everything from grapes to hops to career paths to love (he courted Rita for three years!) and drift back to grapes again.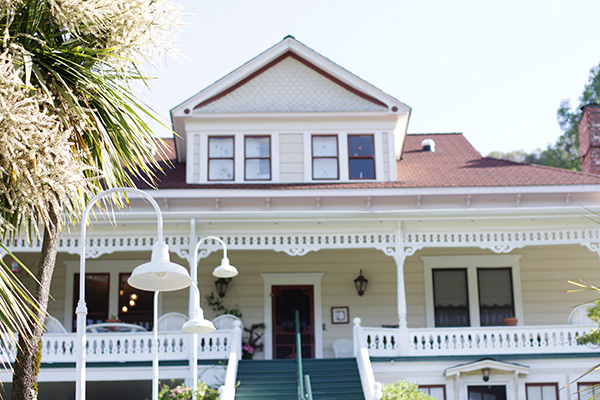 It's my second morning of a three-day trip on The Wine Road. We're exploring The Alexander Valley, The Russian River Valley, and The Dry Creek Valley.  I've awoken early to the smell of coffee brewing and the sounds of birds everywhere, not a bad way for a city girl to start the day.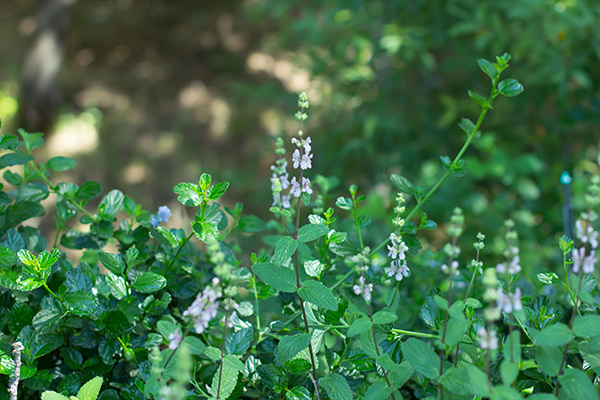 I'm walking the small, but lovely vineyard with Dane, and shooting photos of the verdant garden he Rita have build. I slow my breath and stand nearly motionless trying to catch a photo of an elusive hummingbird. Just then, Rita calls me in for one of her outstanding homemade breakfasts: frittata with red pepper puree, perfectly roasted potatoes, and fragrant persimmon bread. As I'm digging into my potatoes, my ride, DJ, arrives.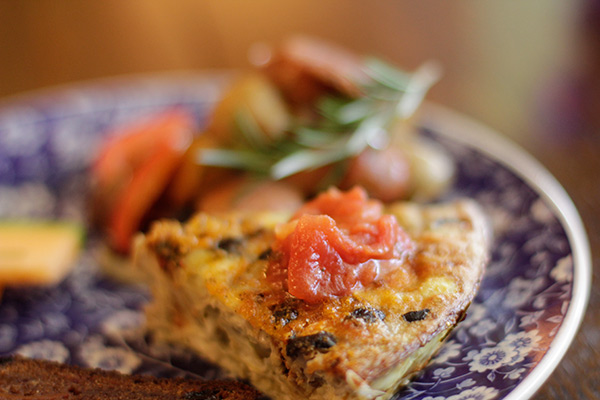 As we head out for our second day, Dane offers me something I can't pass up- the chance to learn how he makes wine. I tell him I wouldn't miss it for the world, and schedule some time on the last evening of my stay.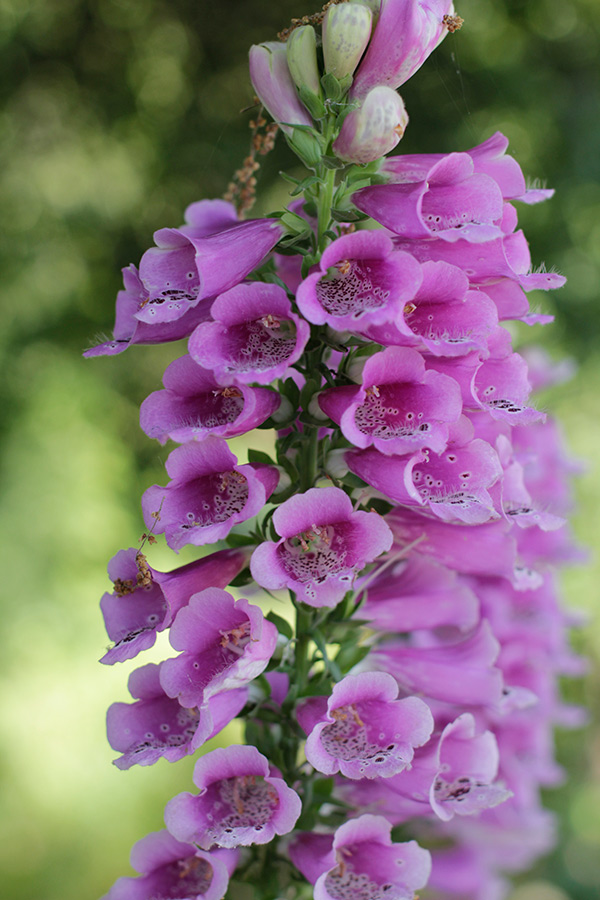 I spent three gorgeous days in Sonoma County on a trip curated by the amazing folks at The Wine Road.  I can't even begin to tell you all of the amazing wine and food I enjoyed, but I'd love to share the highlights (in no particular order)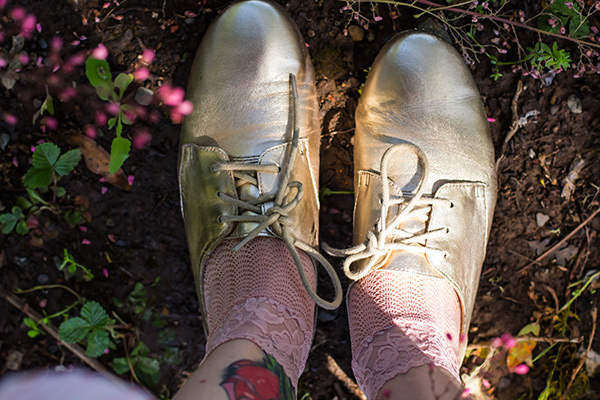 The wines and grounds at Truett Hurst.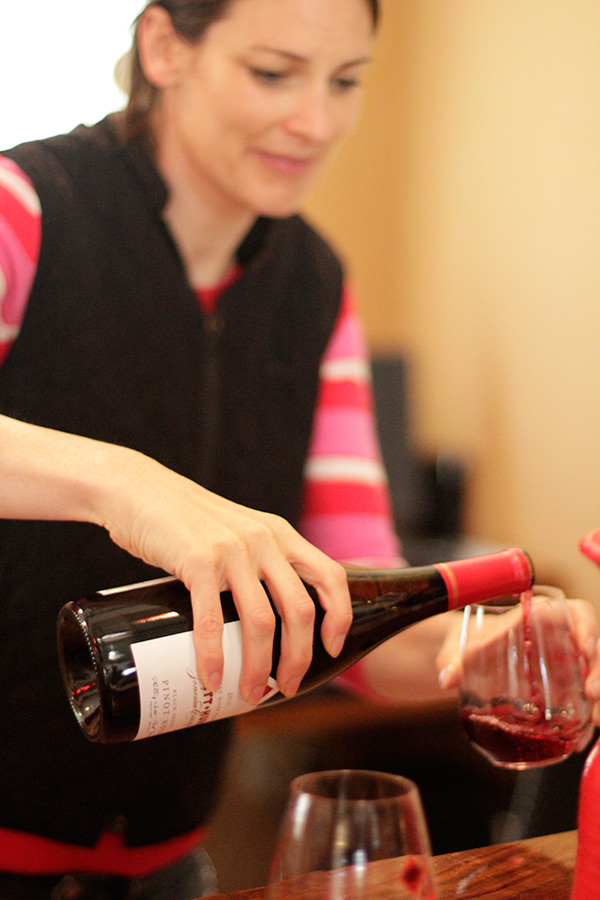 Virgina Lambrix is a superstar winemaker- if you ask anyone to name the top biodynamic winemakers in the Valley, she'll be on that list. Likewise, if you ask for a list of the top female winemakers. When Virginia is pouring at Truett Hurst, you're likely to learn a great deal about wine, growing grapes, and goats- yes goats. All of Truett Hursts wines are named after the goats on the property. I swoon for the Lucy, if you can still get your hands on a bottle, do yourself a favor and pick one up. Also not to be missed is a stroll through the gardens down to sit by Dry Creek in the red Adirondack chairs for a spell.
Platypus Tours
The folks at The Wine Road scored so high in my book with their choice of Platypus tours as our transportation for the second and third days of the tour. Of course, the coach was the utmost in luxury, but the real appeal was DJ, our tour guide. With seemingly endless inside knowledge of the area wineries and culture, a genuine and kind demeanor, and a true love for local food and wine, he was the perfect host. At one point, we arrived back at the coach only to find DJ waiting for us with a local cheese platter- with cheeses he'd sourced himself. Everyone in the group agreed on the complete awesomeness of DJ; the only argument, who was more loveable, DJ or his mustache?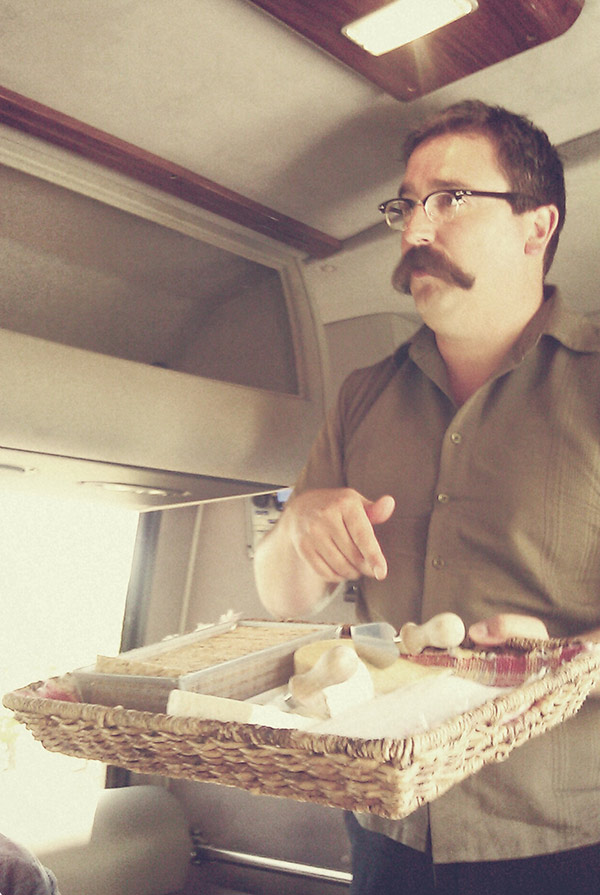 Paradise Ridge
I started to get a little nervous when our coach took a turn through a business park in Santa Rosa, but soon the low buildings turned to tall oaks, and a beautiful sculpture garden appeared through the trees. As we climbed, row after row of gorgeous green grapevines covered the lazy hillsides, and finally a sign "Welcome to Paradise". The sauvignon blanc from Paradise Ridge is a bright and tropical wine that is wholly drinkable. Dan Warick, the winemaker, and I enjoyed a glass on the verandah, overlooking the outrageously beautiful scenery. Dan is a big fan of spicy Thai food and made this wine as a perfect accompaniment to the food he loves. That's my kind of winemaker.  Be sure to stroll through the sculpture grove before leaving.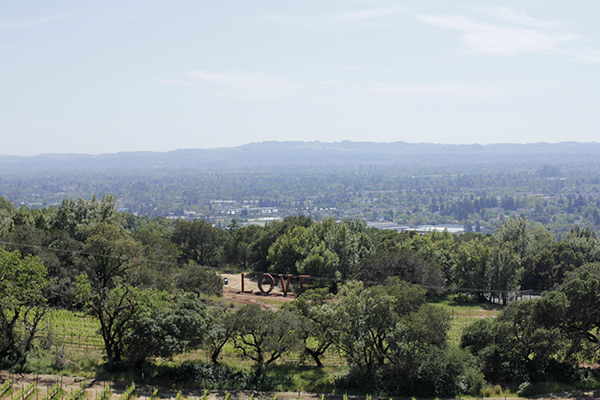 Kendall Jackson
No need to adjust your screens; this was the biggest surprise of the trip for me.  Now, I am not going to tell you that I loved the standard Kendall Jackson supermarket wines.  It had been a long time since I'd tasted those, and I will say that they were as I remembered them. What I will tell you is that I learned that Kendall Jackson makes some very good single estate wines- good enough to seek out. I will also tell you that the single best pairing of food and wine I ate all weekend came from my visit to KJ. For roughly $30, you can have a food and wine pairing and if you are lucky you will get a mushroom and truffle arancini paired with 2007 Highlands Estate Seco Highlands Pinot Noir. You may also be surprised to know that Kendall Jackson is still family owned and many of the employees have worked at the winery for a long long time. Don't miss their sensory gardens filled with herbs, flowers, fruits, and vegetables meant to evoke the scents and flavors of  wines.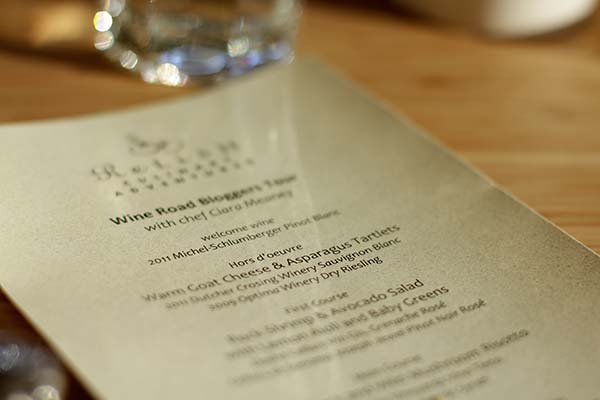 Right in the middle of downtown Healdsburg, sits Relish culinary, a cooking school that opened in 2008 after years of doing roving and pop up cooking classes. Though we didn't have a chance to do any hands on cooking, Relish does offer hands-on classes in things like cheese-making, canning, jamming, and more. You can even design your own classes or events. During our visit to the gorgeous rustic-modern space, Chef Ciara Meany wooed us with her red wine risotto and carnitas of duck confit.  The vibe was cool and relaxed, just the sort of place I'd love to attend (or teach) a cooking class.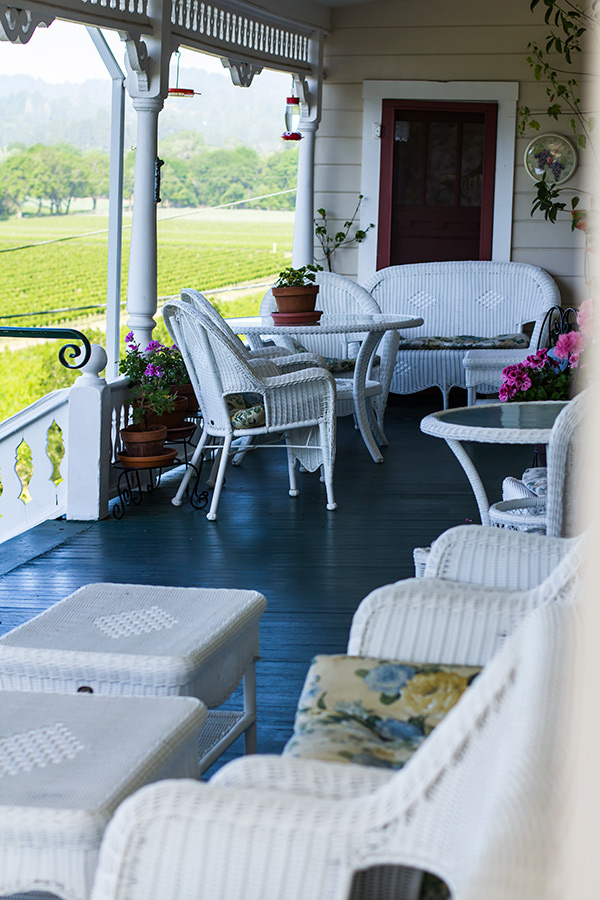 Built in 1880 and situated on a country road, I'll admit, the Raford Inn would not normally be my first choice of lodging. Perhaps it's the reminders of family vacations in bed and breakfasts, perhaps I feel a little too much like a character in Murder She Wrote. Either way, all my reservations about the Raford disappeared and QUICKLY upon spending just a bit of time there. It would not be an exaggeration to say that I've never met nicer people than Dane and Rita. To be welcomed into someone's home as though you are an old friend, is a beautiful and rare thing. I can't imagine a better place to spend a wine country evening than on the porch at the Raford, drinking a glass of zinfandel with Dane and Rita.  Oh, and the bed in The Blueberry Room might just be magic, because I had just about the sweetest dreams a girl could have.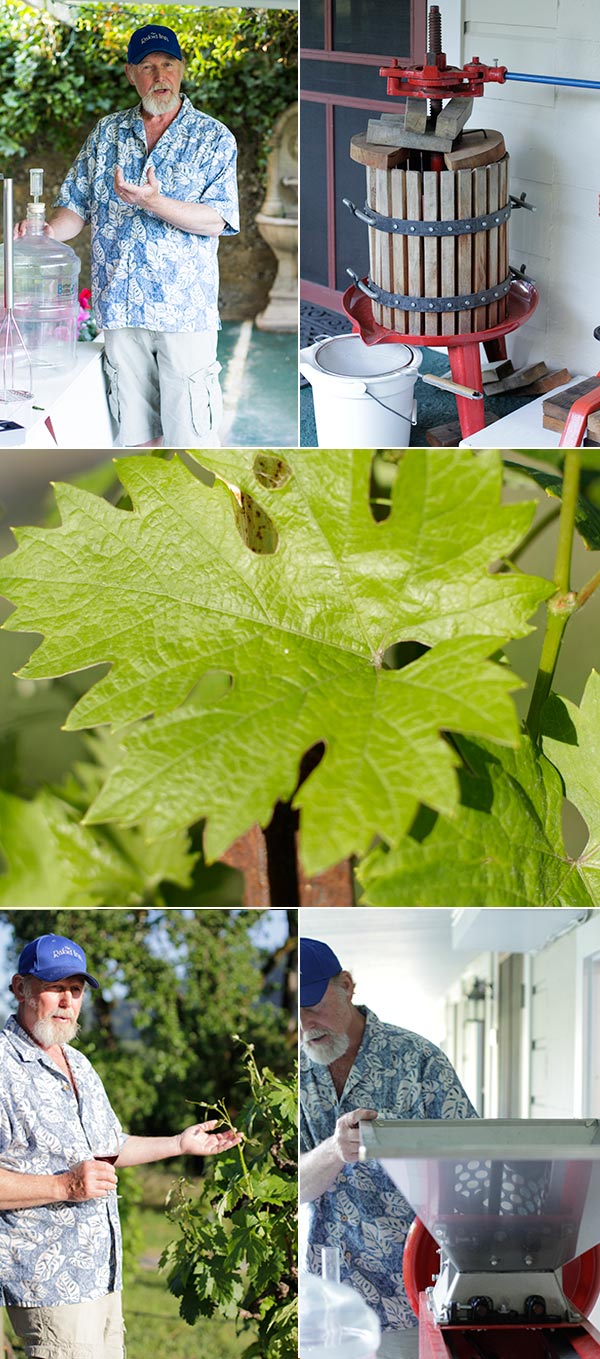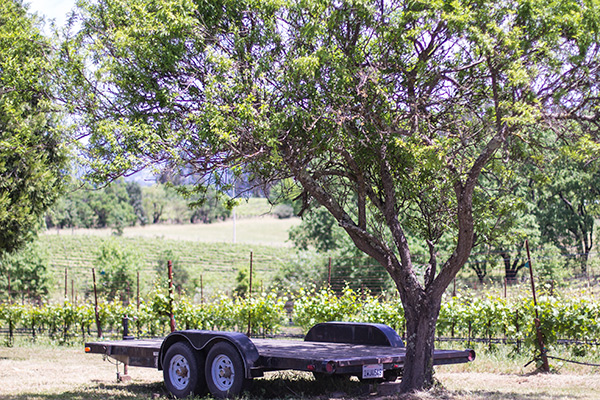 The Wine Road is not an actual road, but a collection of wineries, lodgings, and restaurants in Northern Sonoma County. Their 150 wineries and more than 50 lodgings span the Dry Creek Valley, Alexander Valley, and Russian River Valley. If you are thinking of heading up to Sonoma, you'll do yourself a huge favor to check in with The Wine Road. From maps to full-blown custom tours, their 30 years of experience and true love of the area (and the wine) is evident.  I'd like to thank Beth Costa and the folks at The Wine Road for having me on this amazing weekend. I'll look forward to seeing everyone soon.
an important note: Though my trip, food, and lodging were generously provided by The Wine Road and some of the businesses mentioned above, I have not been compensated in any way for this post nor was I required to write about my trip as a condition of my accepting it. My opinions are my own, entirely (as usual, just ask my husband).