With just a little over a week to go, I've finally got my Thanksgiving menu all set. I'm so excited to share my holiday with great friends.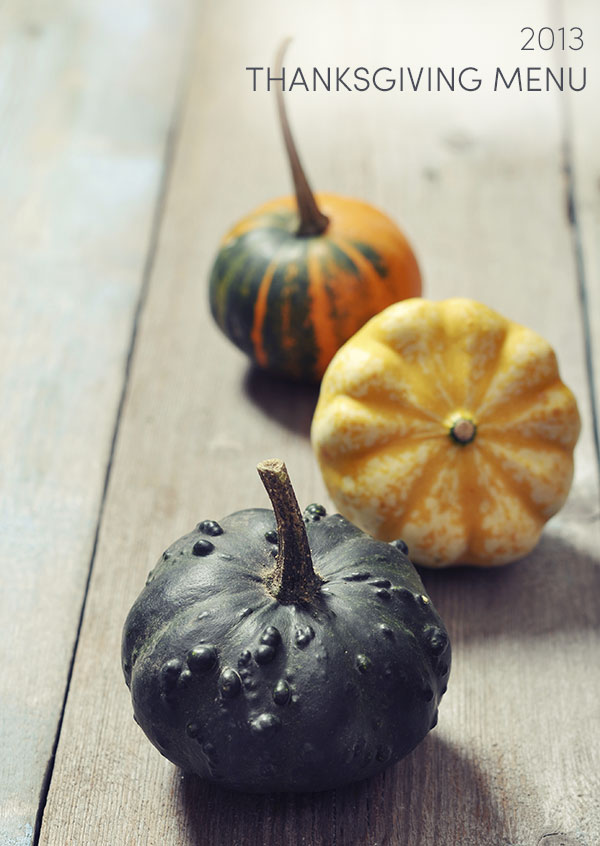 After yesterday's post about being prepared, I was decked with humble pie—right in the face. Last night, I went to light my oven to make turkey stock and what do you know… no gas. It's my first year living in the country and this seems like a rookie mistake.
Apparently, our gas company came by last week to refill our tank, but we weren't home. Oops!
So in addition to preparedness, I'd say a great host must also be flexible and have a good sense of humor (as well as a slow cooker… just in case)
My 2013 Thanksgiving Menu 
Cheese Plate with Blueberry Ginger Jam and Black Pepper Infused Honey
Gluten Free Onion Tarts
Caramelized Onion Dip with Crudités
Baked Goat Cheese with Cranberry and Sage
Gluten Free Flatbread
Roast Turkey with Port Glaze
Port and Sage Accented Gravy
Grandmaman's Sausage Stuffing
Cauliflower, Leek, and Fennel Gratin
Caramelized Onion and Crème Fraiche Mashed Potatoes
Honey and Thyme Glazed Carrots and Sweet Potatoes
Warm Beet Salad with Citrus Vinaigrette
Mixed Green Salad with Pomegranate Vinaigrette
Gluten Free Dinner Rolls
Gluten Free Cranberry Bundt Cake
Pumpkin Cheesecake with Gingersnap Crust
Daily Gratitude:
McPhails' Fuel for coming out and saving my butt today
Crock Pot for making the awesomest slow cookers
My Grandmother who made the best stuffing in the world
My fantastic friends and family who make every meal special
Past Thanksgiving Menus and Recipes
A Vegan Thanksgiving
Vegan Pumpkin Chocolate Chunk Cake with Molasses Glaze
Lamb Meatloaf Baked in Mini Pumpkins
32 Unprocessed Pumpkin Recipes
Dia De Gracias, Our Latin Thanksgiving
What are you making this year?