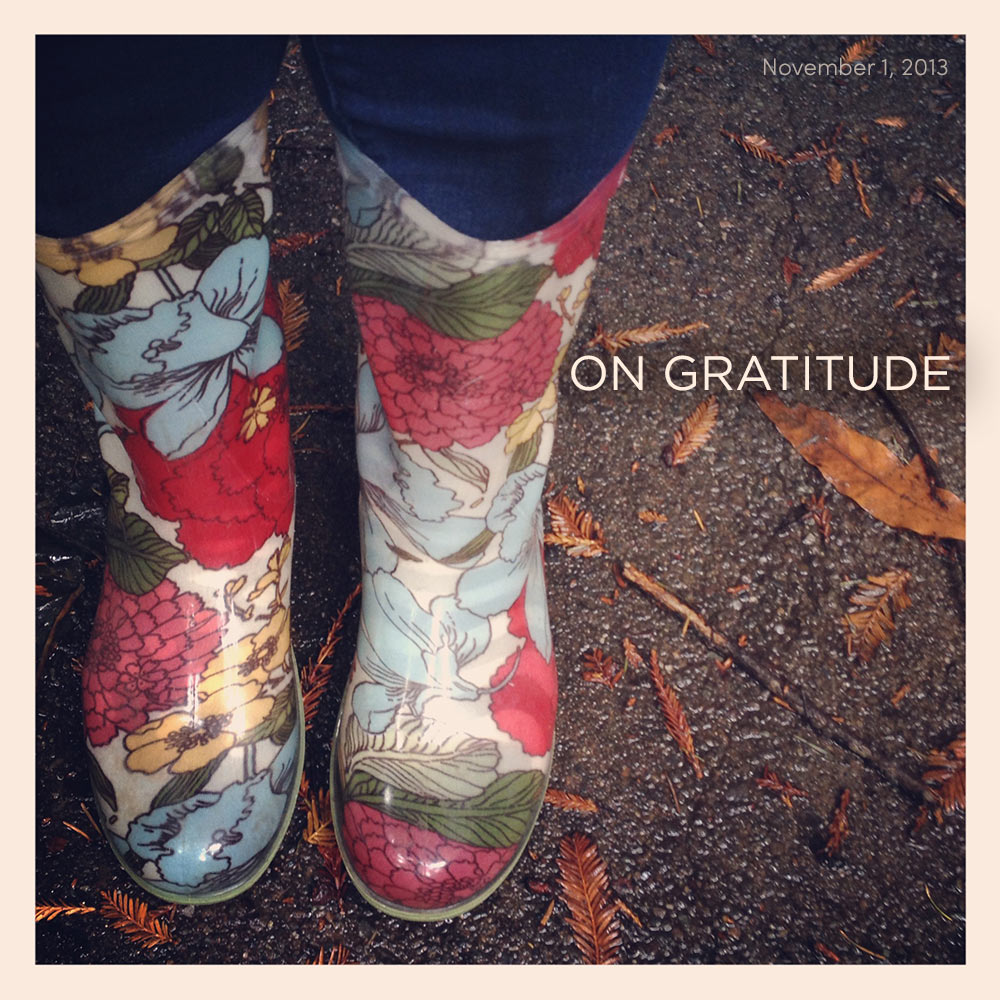 I don't know if it's a bad sign that I almost missed my first post of National Blog Posting Month, or if it just means there is a ton of room for improvement. I decided to join in the challenge to post to my blog every day in the month of November. My choice was based on a bout of writers block, complicated by my tendency towards perfectionism, and a hint of burn out which led to me barely posting in September and October.
During National Blog Posting Month (or #NaBloPoMo) , I will start each post with a short gratitude list, it seems especially appropriate to share my gratitude during the month of November, which culminates in the celebration of Thanksgiving.
My gratitude practice is a way of stopping to notice all of the good things in my life. It is not premeditated- but rather a stream of consciousness.
Getting into the habit of focusing the little things in life that make you happy is nothing less than life changing. After a week of daily gratitude practice, you may find yourself cataloging tiny moments of beauty, kindness, sweetness, and joy. After a couple of weeks of daily practice, I have caught myself smiling while walking on the city streets- for no apparent reason other than love for the rhythm of the city.
When I'm making my daily gratitude list, I try hard not to self-edit. I want to feel the gratitude and happiness rather than think about what I should say. I hope to apply those principles to the next 30 days of blogging in order to deliver to you:
HONEST. SIMPLE. UNFILTERED. ME.
If you're just getting started, it helps to set up a daily appointment on your calendar. No matter what you're doing, when that alarm sounds, stop and take a couple of minutes to reflect on the positive things in your life.
Daily Gratitude: November 1, 2013
Greek Yogurt
Puppy Noses
Sparrows
Autumn Leaves
Crisp Air
The Support of My Blogging Community
and
My Local Butcher's Commitment to Ethical Foods
Happy November. I hope you'll share a few things you're grateful for in the comments below.