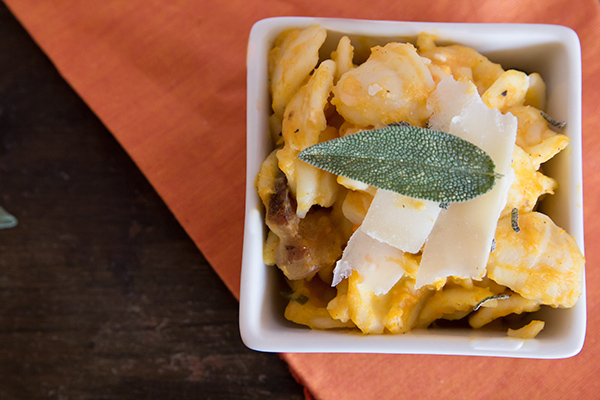 When you cook with the seasons, it is not just the farms, the environment, your pocketbook, & the community the benefits. Your tastebuds reap the good too. This simple dish came about from walking around my local market and talking to some farmers. The squash is from Capay Organic, the sage from Phan's Farms. The pancetta was selected as a compliment by speaking to my local butcher who makes it in house. The result? Something truly spectacular yet so easy to make- it reminds me of mac and cheese. It is sophisticated in a rustic way.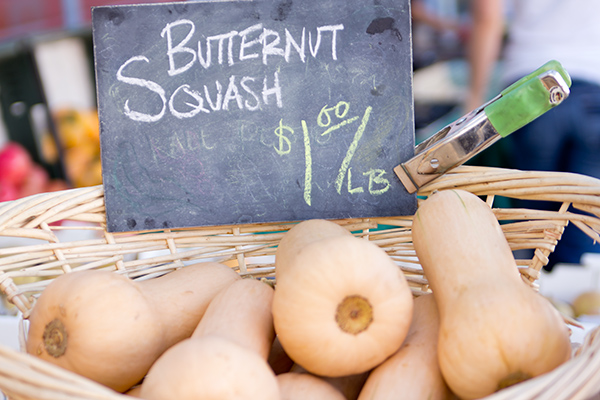 We enjoyed this as part of a harvest supper with friends and family. I hope you can enjoy it as much as we did.
INGREDIENTS BUTTERNUT SQUASH & PANCETTA PASTA
1 package orichiette, cooked al dente, drained and 2 cups of cooking liquid, saved
1 butternut squash
olive oil for roasting
¼ lb pancetta diced
6 leaves sage diced
3 oz Parmesano Reggiano cheese shredded
Salt and pepper as needed.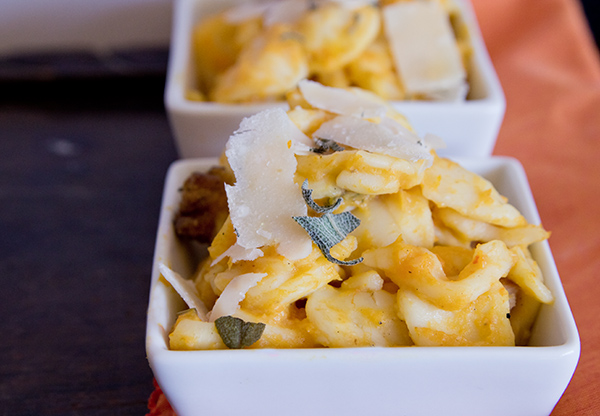 INSTRUCTIONS BUTTERNUT SQUASH & PANCETTA PASTA
Preheat oven to 425º and line a baking sheet with parchment paper
Halve and seed a medium butternut squash and rub with olive oil
Roast on baking sheet for 35 minutes until golden brown and bubbly
While squash is roasting, sauté pancetta in a large chef's pan over medium-low heat and discard most of the fat – keeping 1 tablespoon in the pan (saving it should you choose)
Scoop the butternut squash from the skin and
{ 4 comments }