I may have mentioned before here and here that I love Valentine's Day. It also happens to be  my halfiversary- sort of. When I was a kid, I figured that if August 4th was my birthday, February 2nd must be my half birthday.  Pretty fancy division skills, right?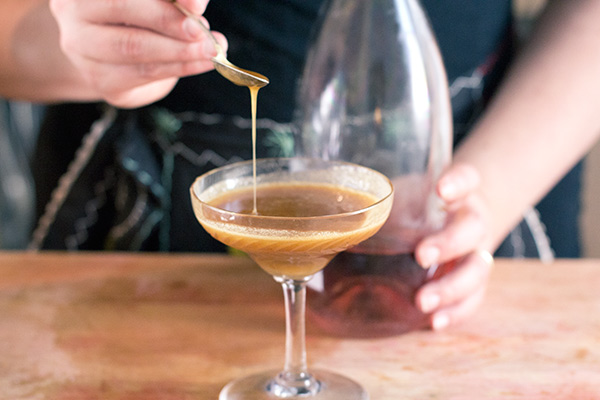 Joshua and I met on August 28th, and were married on the same date 6 years later. We've always celebrated our halfiversary using my awesome kid-math- so… February 14th it is.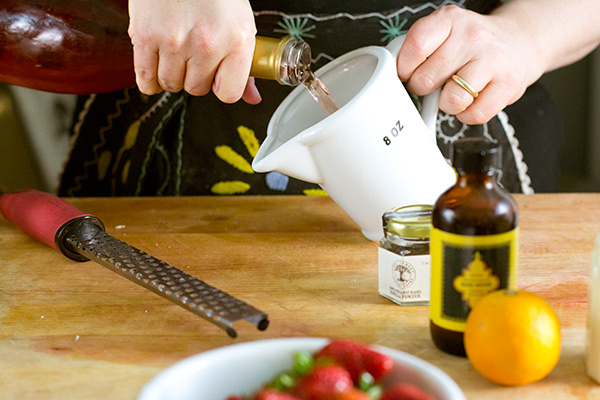 This year, a last minute change of plans, means we're staying in, and I know exactly what we're having for dessert. Champagne (pink champagne at that!) and roses turn this caramel sauce into pure romance. While I have been eating this off of a spoon, tonight, we'll have ice cream parfaits layered with blood orange pound cake, champagne-soaked strawberries, and vanilla bean whipped cream topped with some rose petals nicked from my neighbor's organic garden—with his permission of course!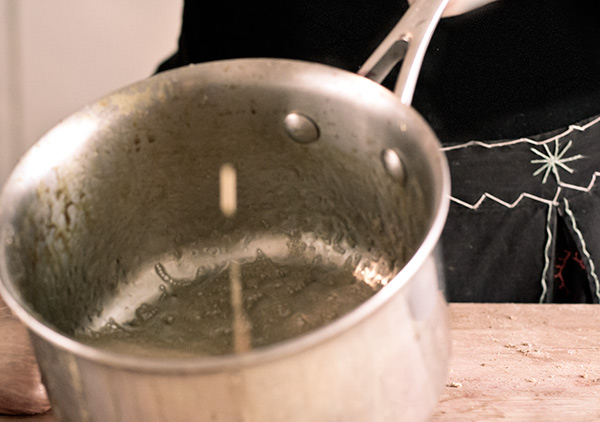 Happy Valentine's Day!
INGREDIENTS
½ cup of rosé champagne
1 cup organic sugar
heavy pinch of sea salt
½ cup heavy cream
1 tablespoon rose water
½  teaspoon whole ground vanilla (like Love Street Living Foods) or a whole vanilla bean
4 tablespoons butter cut into small pieces
INSTRUCTIONS
In a heavy bottom sauce pan, reduce champagne over medium high heat until it's volume is reduced by half.
Add sugar and salt and bring to a boil while swirling the pan gently. Turn down heat to
{ 6 comments }