Participating in the Burwell General Store Vintage Recipe Swap is one of the highlights of my month. In addition to working with a fantastic community of bloggers, I also get to push my creativity. If you're not familiar with our swap, I'll explain. Each month, Christianna chooses a recipe from a vintage recipe book, and we, the bloggers, re-imagine it.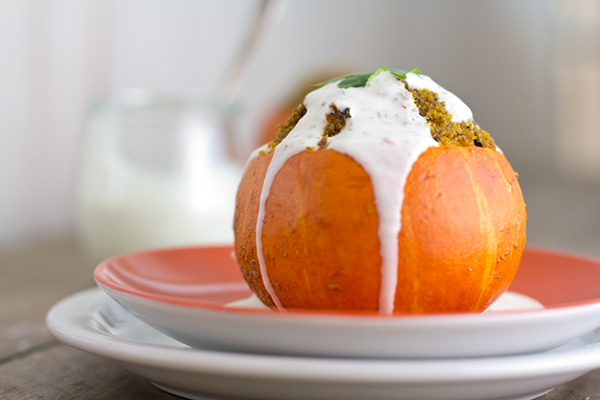 Simple. Right?
The re-imagining is my favorite part. I have gone from Potato Donuts to Donut Vodka- from Hot Slaw to Bacon and Escarole Custard and from Maple Cake to Savory Maple & Sausage Pies. This month's vintage recipe is Wild Rice Dressing. It was meant to be stuffed into a turkey.
Three things about the recipe stood out:
1. stuffing
2. turkey
3. curry powder
As I began to brainstorm about this one- I thought turkey, stuffing, thanksgiving, pumpkins… The first thought was to do a turkey sausage and lentil curry in little pumpkins, perhaps with some hand-harvested wild rice.  Fate intervened at my butcher shop, when some ground lamb called my name.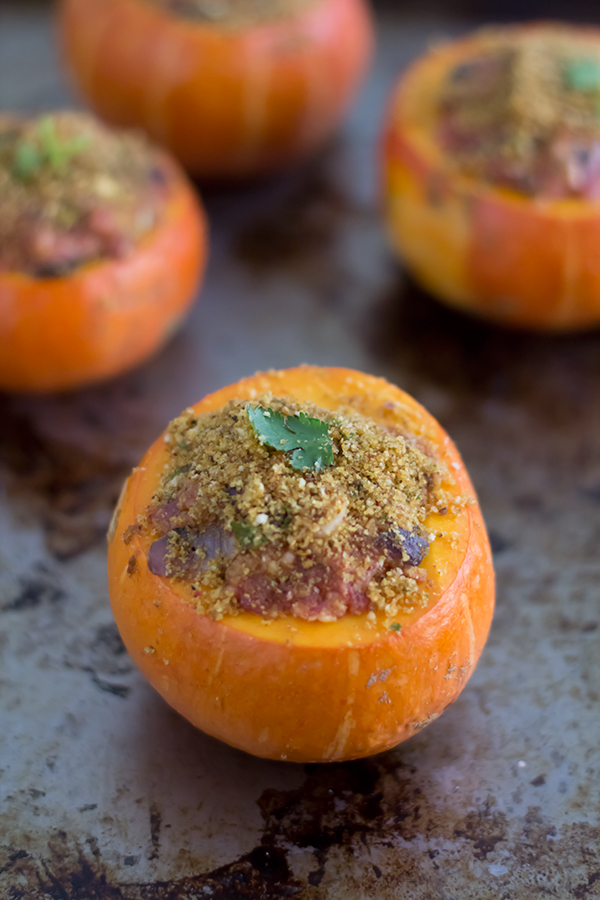 Right then and there, I thought of one of my favorite dishes, Kaddo Bourani. It is an Afghani specialty of sweet pumpkin, covered in meat sauce, then topped in yogurt sauce.  So, that's how these little guys came to be. I've used potimarron squash (also known as red kuri squash) because the skin is thin and edible. The flesh is dark orange red and tastes rather mapley and of chestnuts which is … get the recipe
{ 37 comments }