I was born with what people call a "sunny disposition". Maybe it's because I'm an August baby, ushered into the world at the height of summer. Or maybe I'm just wired that way.  Though, like anyone, sometimes I get the blues.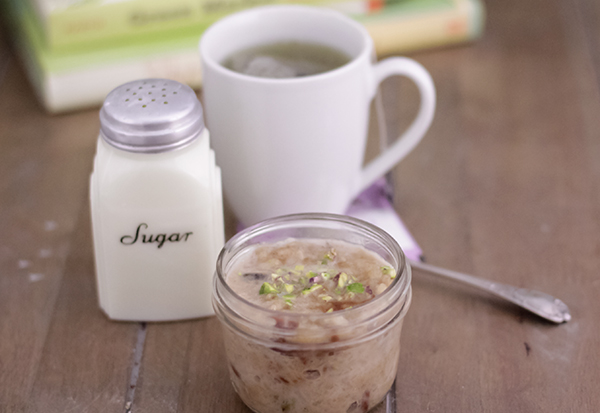 With so many inspiring opportunities on the horizon, 2012 promised to  start off with a bang and… a sniffle. Yes, a New Year's Eve cold- one that lingered a bit too long- and two weeks later it was tonsillitis, a sinus infection, and a fever of over 100º. Rest and fluids seemed to do the trick, or so I thought, until last weekend left me with a stomach bug.
I guess my body might be telling me to take a break, be gentle, maybe get away from The City for a weekend and just sit in a hot tub while looking at the redwoods. But until then, there is always jasmine tea, a good book, an extra kiss, an extra blanket, cranking the heater up to 63º, and some homemade vegan rice pudding.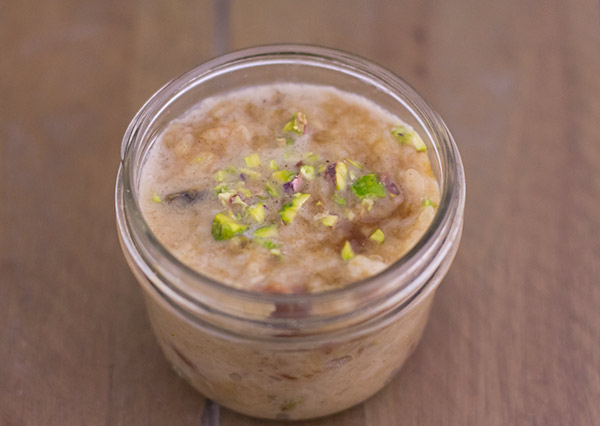 I love this rice pudding for a several reasons.
1. I can't tell if it's dessert of breakfast; therefore, it is perfectly acceptable to eat it whenever I please
2. It is completely culturally confused, part Thai with its sweet sticky rice and coconut milk, part Indian with its cardamom and pistachios, and part European grandmother because all European grandmothers make rice pudding
3. It is relatively healthy even though it tastes decadent and totally naughty.
{ 13 comments }