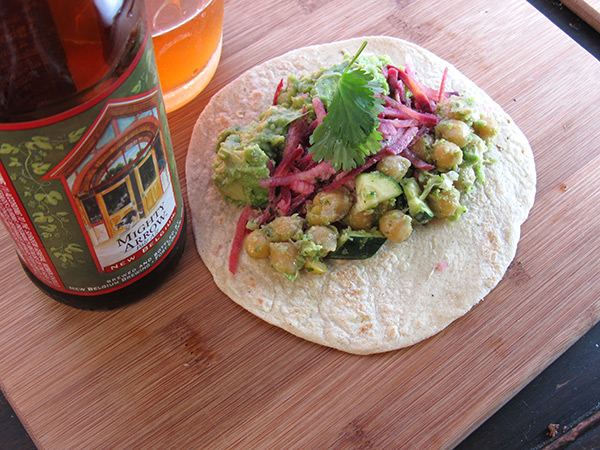 Spring is here. It's been sprinkling in the mornings, sunny and a little breezy in the afternoons. On my long walks with Ruby, cherry blossoms float by in their gentle, dreamy way. Though our street is tree-lined, we often walk along Shotwell Street where we are greeted by the smell of jasmine and magnolia and surrounded by tall Edwardians.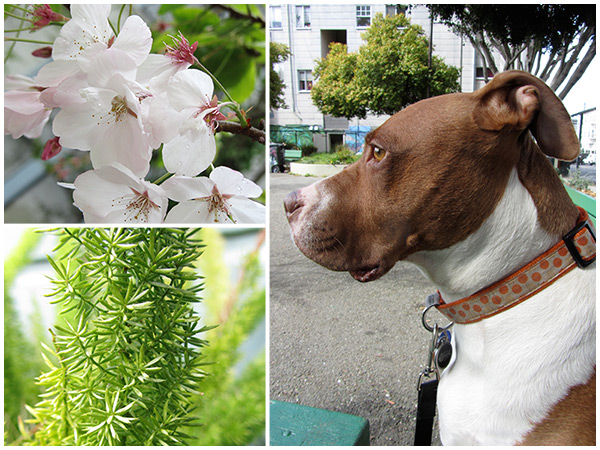 Sometimes we stay in our immediate neighborhood, east of the mad hustle that is Mission Street, but sometimes, it's fun to jump into the mêlée for a while. Ruby's little nose twitches as we pass the bacon wrapped hot dog vendor and she stops for pets and belly rubs at every outdoor café.
By the time we get home, it's time to start cooking. This Saturday, I was looking forward to making some chickpea tacos with a little twist. I have been obsessed with harissa for about a year now. I often have a jar of it in the refrigerator, but I had decided to make a green harissa for a bit of a change. I was also excited to pair these spicy vegan tacos with beer from New Belgium Brewing Co.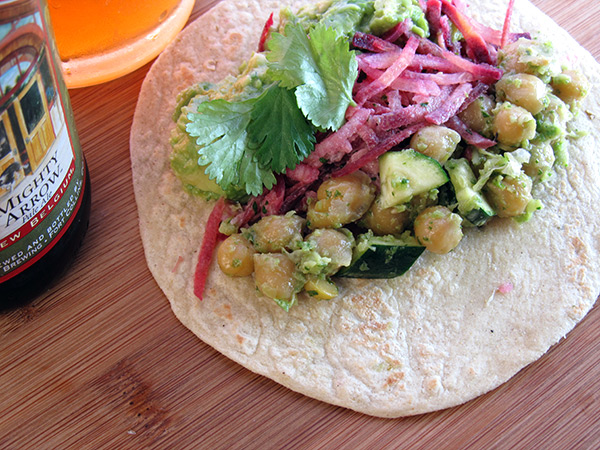 Most people are very familiar with Fat Tire by New Belgium. The brewery was very generous in providing a stipend for beer and ingredients to develop a recipe for them. What a fun project! While, I often lean towards Belgian-style ales and trippels, I wanted to step out of my comfort zone and drink something lighter. Enter spring and … get the recipe
{ 12 comments }